Creating a New Museum at the Historic Coast Guard Station to Honor Coastal Georgia's Home Front Efforts During World War II
Launching the Story of Our Community's Patriotism, Heroism, and Enterprise
In 1940, as war ravaged America's allies, President Franklin D. Roosevelt called our nation the "Arsenal of Democracy." Following Pearl Harbor, the Golden Isles became an important component of that arsenal and contributed profoundly to the war effort. The new museum at the Historic Coast Guard Station will tell the multi-faceted story of bold initiatives to protect our coast from German submarines, train fighter pilots, build Liberty Ships to supply troops overseas, and much more. State-of-the-art exhibits will provide authentic and meaningful activities for visitors of all ages to engage in, as they learn about this critical period in our nation's history.
In 2016, the Society appointed Gallagher & Associates, a renowned museum design firm, to develop the concepts and layouts for the museum. Divided into six themes, the exhibits will be housed in the two historic buildings on the site. Outdoor displays will add another dimension to the overall visitor experience. Throughout, personal stories will be told using interviews, artifacts, documents, and photographs from the Society's collection.
A cohesive and comprehensive Master Plan has been designed to maximize the potential of the site. The scheme includes a multi-purpose open air pavilion for educational programming and a "mock dig" site for a new archaeology program being developed for area school children. Landscaping and outdoor interpretation will complete the plan, which looks into the future and sets a standard for revitalizing and beautifying the surrounding areas.
At the Society's Annual Meeting in January, Patrick Gallagher described our new museum as distinctly unique in its focus on the community's home front experience, calling it a gift to the next generation.
Patrick Gallagher, Gallagher & Associates founder and president, speaking at the Society's Annual Meeting.
We need your help!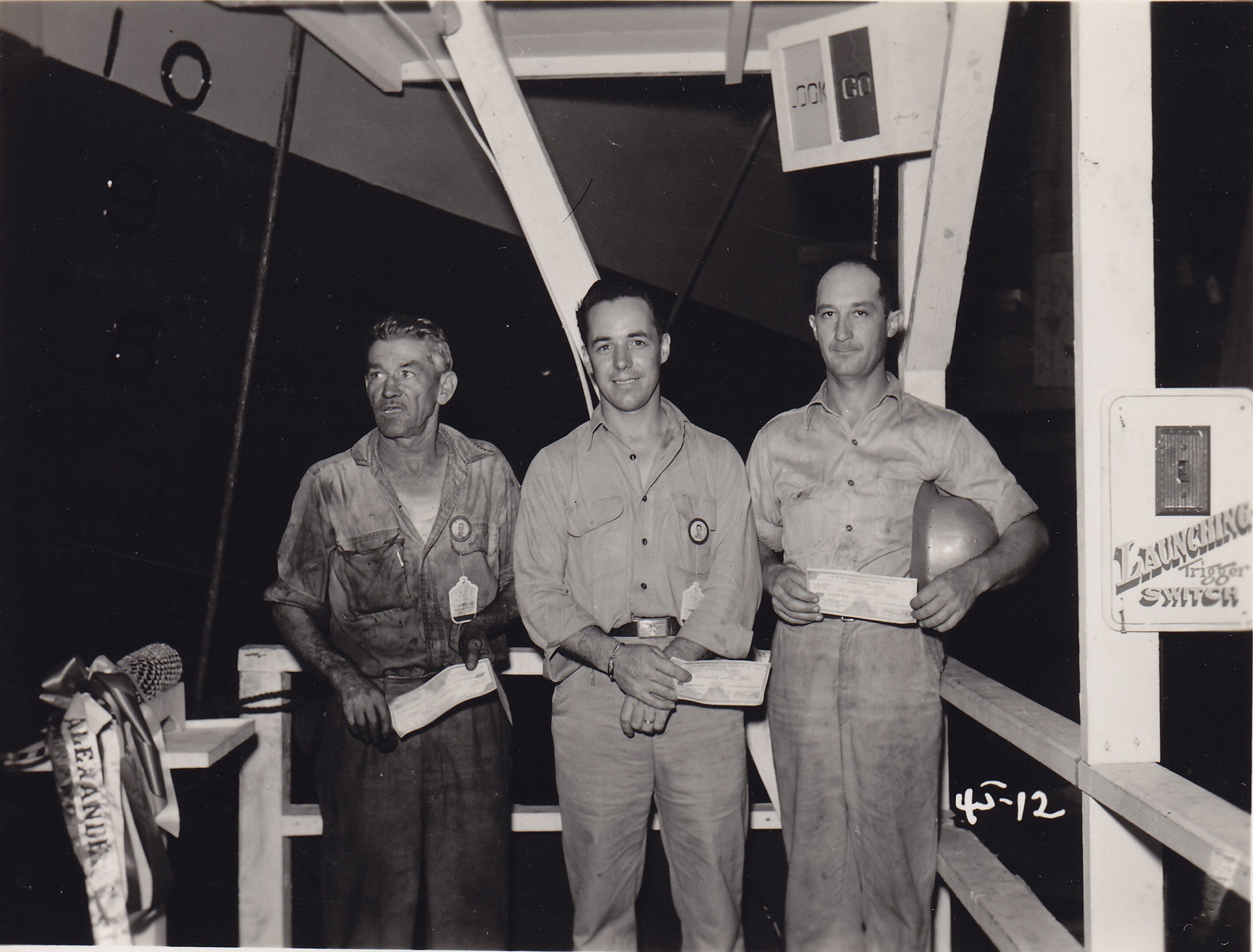 The Society is gathering as much information as possible for the new museum. If you have photographs of local wartime scenes dating from 1939 to 1945, please let us know. Also, if you were here during that period and would like to share your memories of local activities, we would like to discuss this with you. Topics include Liberty ships and shipbuilding, the Naval Air Stations at Glynco and St. Simons, and civilian defense activities.
If you have information to share, please fill out the Image and Oral History form and return it to Sandy Jensen at [email protected] or call (912) 634-7093 for more information.
To learn more about the history of the Historic Coast Guard Station, please see this link.
If you would like to give to the capital campaign to fund the new museum, please visit our Campaign page.
If you have a question about the new World War II Home Front Museum, please fill out the form below and a staff member will be in touch with you within 3 – 5 business days.