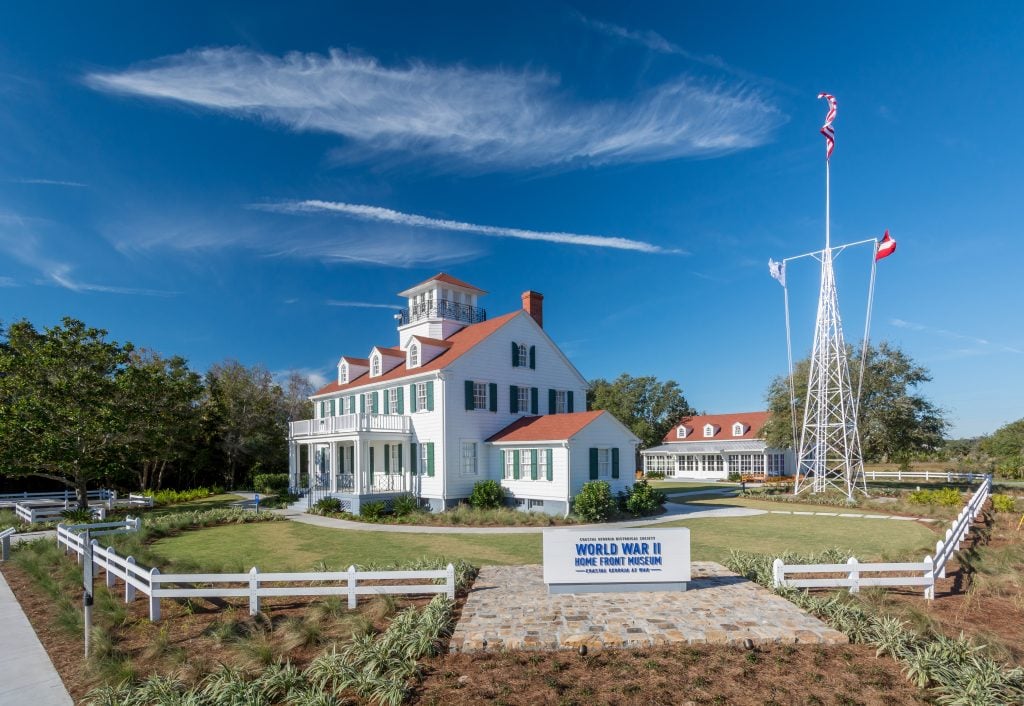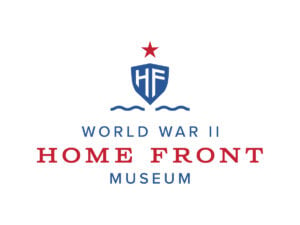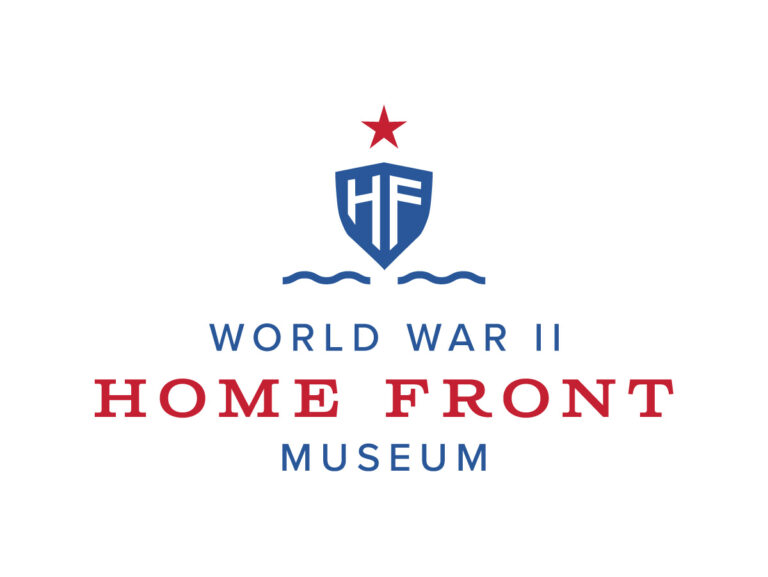 Discover Coastal Georgia's extraordinary contributions to winning World War II.
Test your skills as a plane spotter watching the skies for enemy aircraft. Train to direct fighter pilots like the officers at Naval Air Station St. Simons. Build a Liberty ship to transport critical supplies to troops overseas. Experience all this and more in the immersive galleries and interactives at the World War II Home Front Museum.
On select Tuesdays from 10 a.m. to noon, volunteer Storytellers are at the World War II Home Front Museum sharing their memories of serving abroad and on the Home Front during World War II. Museum visitors will hear personal accounts of the war years including working on Liberty ships, serving stateside in Navy hospitals, and scrapping for the war effort. Come visit the Museum and talk with these incredible individuals. To learn when Storytellers are tentatively scheduled, please call (912) 634-7098. If you or someone you know would like to take part in our Storytellers program and share memories of World War II on the Home Front or abroad, please contact (912) 634-7091.
The Museum is housed in the Historic St. Simons Coast Guard Station, built in 1936. Step back to April 8, 1942 when the crew from this station rescued survivors of two American ships torpedoed by a German U-boat 13 miles off St. Simons Island. Visitors of all ages will be inspired by the stories of ordinary Americans doing their part to win the war.
We are recruiting volunteer docents for the Home Front Museum! We are looking for enthusiastic individuals who are interested in learning about and sharing our community's home front history. Register on our Volunteer page or call (912) 634-7093 for more information.
The Coastal Georgia Historical Society is excited to be a partner in the World War II Heritage Trail! Ten sites across the state have partnered to bring a new experience to visitors, families, and groups. Southern states were critical to the war effort during World War II (1941-1945), and none more so than Georgia.
Discover Georgia's legacy of inspiring wartime stories at the sites that make up the new Trail. Take flight in a World War II airplane, build a Liberty ship, explore a pilot training base, march in the boots of the Band of Brothers, and learn the personal stories of courage, character, and patriotism displayed by the men and women involved. Suggested routes for North Georgia, Middle Georgia, and the Coast make it easy for visitors to experience two or three locations over a weekend. A Trail "passport" has been created so visitors can track their progress along the route, debrief their visit, and receive a confirmation stamp with the "V for Victory!" Learn more about the Trail here.
Our hours, directions and contact information.
Learn more about the history of the St. Simons Coast Guard Station.
Learn more about the architecture of the St. Simons Coast Guard Station.
See this partial list of employees who helped build Liberty Ships during the war.
World War II Home Front Museum Gallery
---
The Museum is full of interesting oral histories. We invite you to hear an excerpt from Stanley Altman who served as a Navy gunner on several Liberty Ships.