A.W. Jones Heritage Center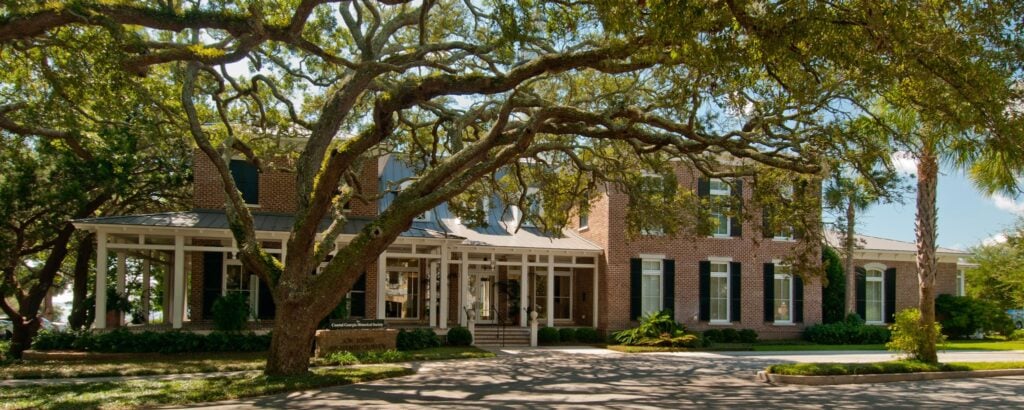 Since 2008, the A.W. Jones Heritage Center has served as Coastal Georgia Historical Society's headquarters.
At the Center, you can:
Buy tickets to the St. Simons Lighthouse Museum and World War II Home Front Museum. 
Shop in our Museum Store for children's gifts, lighthouse souvenirs, coastal history books, and much more. Visit the Museum Store's page for more details.
Watch "The Light and Life of a Lighthouse," a video about the history of the St. Simons Lighthouse in the Stembler Theater.
View an exhibit on local history in the Gallery Hall.
Attend lectures and other educational programs in our Event Hall. The Hall is also available for weddings and other events. Visit the Special Events page for more information.
The Society's administrative offices and a research library (available for researchers by appointment) are also located in the Center.
A Coastal Legacy
The Center is named in honor of A.W. Jones, Sr., A.W. Jones, Jr., and Bill Jones III — three generations of individuals who demonstrated a deep commitment to the Society and its mission. Construction was made possible through the generous support of the Host Committee for the G8 Summit of World Leaders, held on neighboring Sea Island in June 2004; the Robert W. Woodruff Foundation; and the committed members and other supporters of the Society. Information on the Summit is included on the Past Exhibits page.