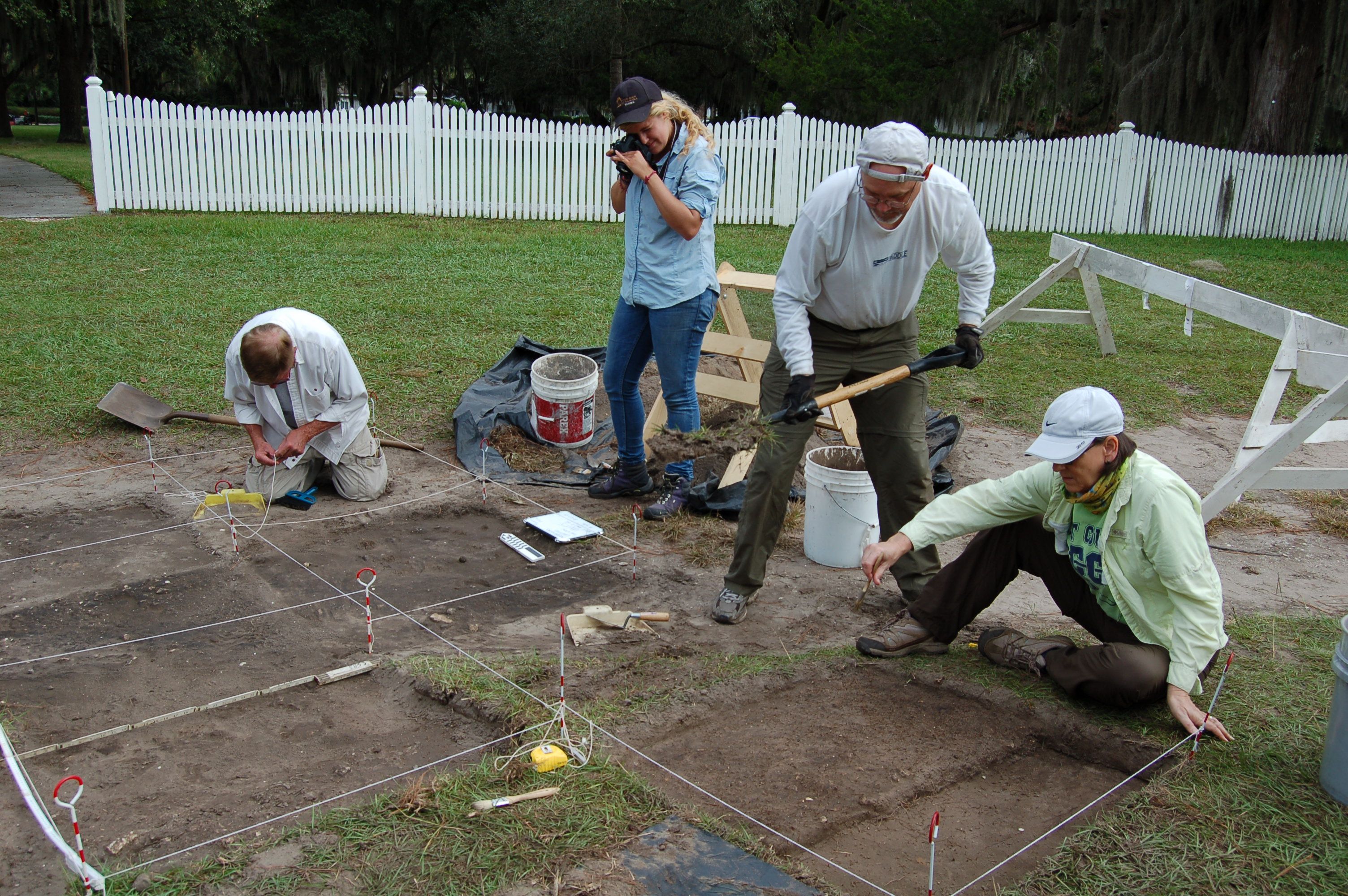 Do you have a passion for archaeology? If so, you'll be interested to know that Coastal Georgia Historical Society has operated an archaeology laboratory at the Historic Coast Guard Station at East Beach since 2012. This facility was envisioned by the late M. Ray Crook, Ph.D., Professor Emeritus of Anthropology at the University of West Georgia and a well-known authority on coastal archaeology. The lab has curated a number of approved archaeological projects at Cannon's Point, a 600-acre nature preserve on the north end of St. Simons Island, and can arrange curation services for other local projects. Dr. Nicholas Honerkamp, Professor of Anthropology at the University of Tennessee at Chattanooga, is the Consulting Archaeologist, providing professional oversight for the laboratory.
The Society is committed to educational programming in the field of archaeology. While construction of an outdoor children's archaeology classroom is being incorporated into the master plan for the Coast Guard Station site, the development of an Archaeology Program for 4th grade students is making steady progress. Sandy Jensen, Education Director for the Society, has been working to design the Program to use the archaeology lab and classroom to teach Georgia state standards through engaging experiences.
The Society, in conjunction with the St. Simons Land Trust, offer expert-led history tours of Cannon's Point Preserve in the fall and winter months.