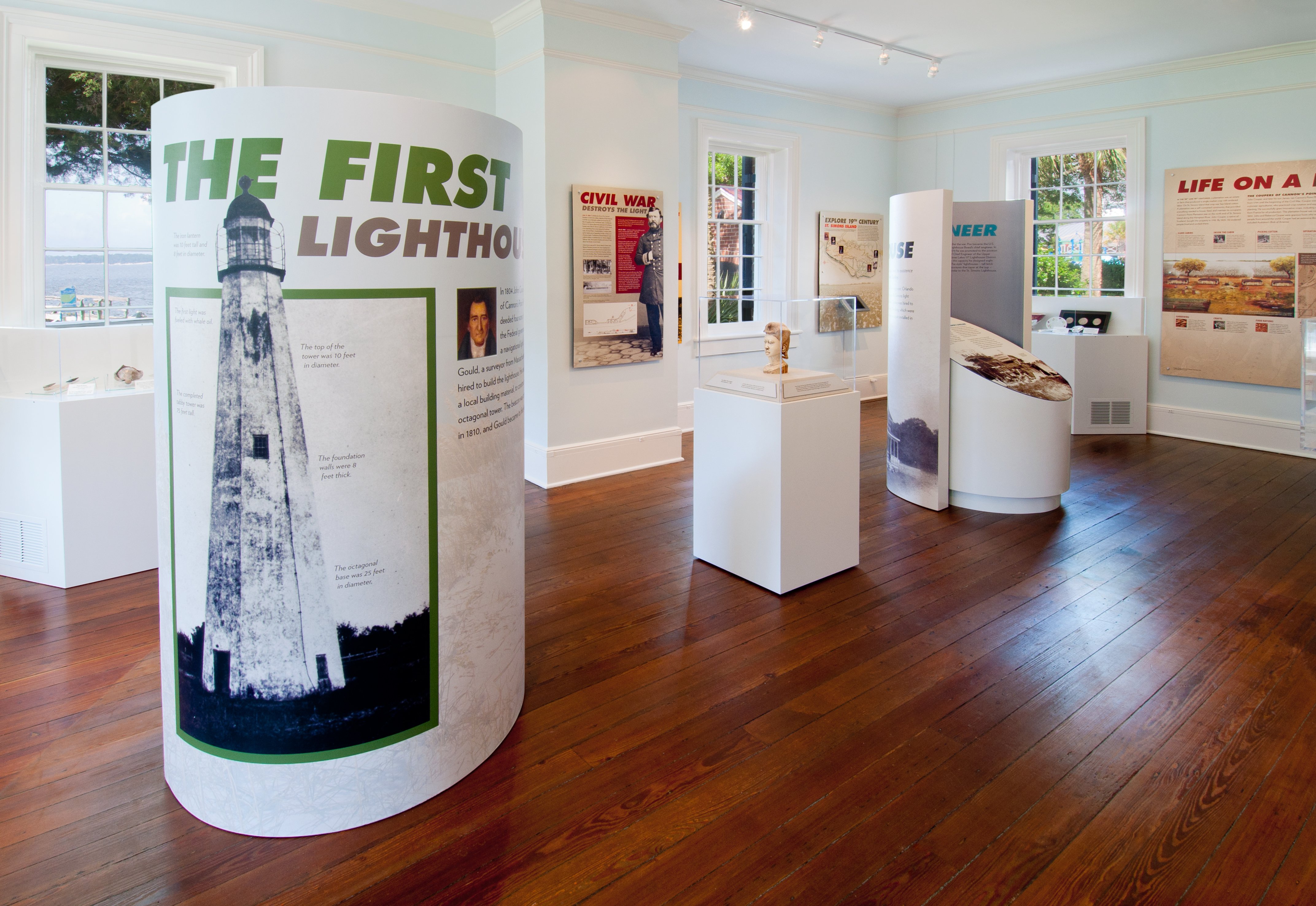 Did you know that timber from St. Simons Island was used to build the frigate USS Constitution, a.k.a. "Old Ironsides"? Do you know why the St. Simons Lighthouse is painted white?
Explore the St. Simons Lighthouse Museum and learn about the history of Coastal Georgia through exhibits of rare artifacts, historical photographs, and interactives designed for the whole family. Topics include Native American customs, life on a 19th century cotton plantation, Civil War activity on the coast, and the development of tourism. The daily life of the lighthouse keeper is also described, as well as how the Fresnel lens at the top of the tower casts a beam that can be seen 23 miles out to sea.
On the 2nd floor of the Keeper's Dwelling, period rooms will take you back to the year 1907 and show you how the lighthouse keeper and his family lived before electricity and indoor plumbing. Climb the 129 steps to the top of the Lighthouse and take in the spectacular 360 degree view. At each landing along the way, you'll find a tidbit of history to read while you catch your breath.
Currently on Exhibit in the A.W. Jones Heritage Center
In the fall of 2022, a new exhibit titled, Stories of the Georgia Coast: Its People and Places, was installed in the lobby of the Heritage Center. Although only 110 miles long, the Georgia coast has been the setting of many significant events over the centuries. This exhibit presents a selection of local stories, offering a look at individuals and sites that have shaped the history of the coastal region. We invite you to stop by and learn more about the locations referred to in the exhibit, from south of Savannah to the Florida border.