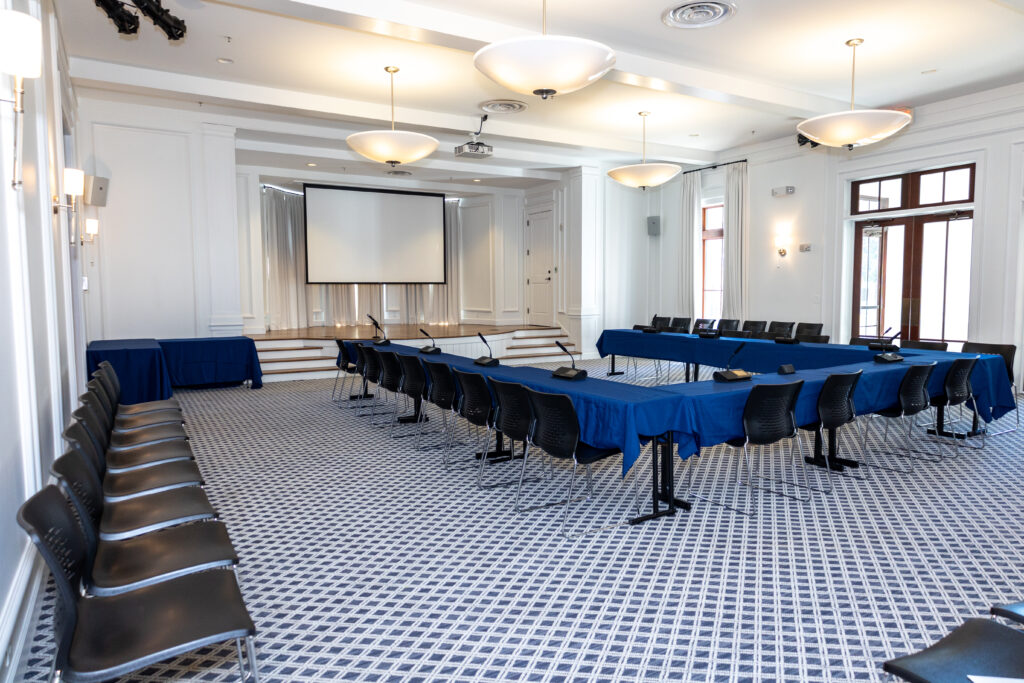 Located on the Atlantic Ocean and situated under beautiful live oak trees, Coastal Georgia Historical Society offers a unique location to host your next special event. The A.W. Jones Heritage Center, our state-of-the-art headquarters, opened in 2008 and includes a 1,400 square foot event hall perfect for evening meetings, receptions, galas, lectures, board meetings, seminars, and social functions. Available to accommodate indoor and outdoor event requests, you may also choose to host your guests on our plush oceanfront lawn, in our executive Board Room or in any of our private courtyards. Unique to other island venues, our team is able to arrange access to the Lighthouse tower for guests to climb to the top, or take a tour with our historical interpreters.
The Society is proud to offer personalized and flexible event planning options. Working with our team and local vendors ensures the luxury of planning a well-coordinated event with experts who are familiar with the venue and its unique location. We can also arrange to provide audio/visual assistance and Wi-Fi access for meetings and presentations. For functions with travel requirements and out-of-town guests, the added convenience of a boutique hotel directly across the street makes organizing and planning especially easy. For additional information, email the Society's Events Coordinator, Jessica Aldridge, at [email protected], or view our Corporate and Civic Events Flyer.
For information about our rental facilities, please fill out this form and our Events Coordinator will be in touch with you.
Corporate Rental Form