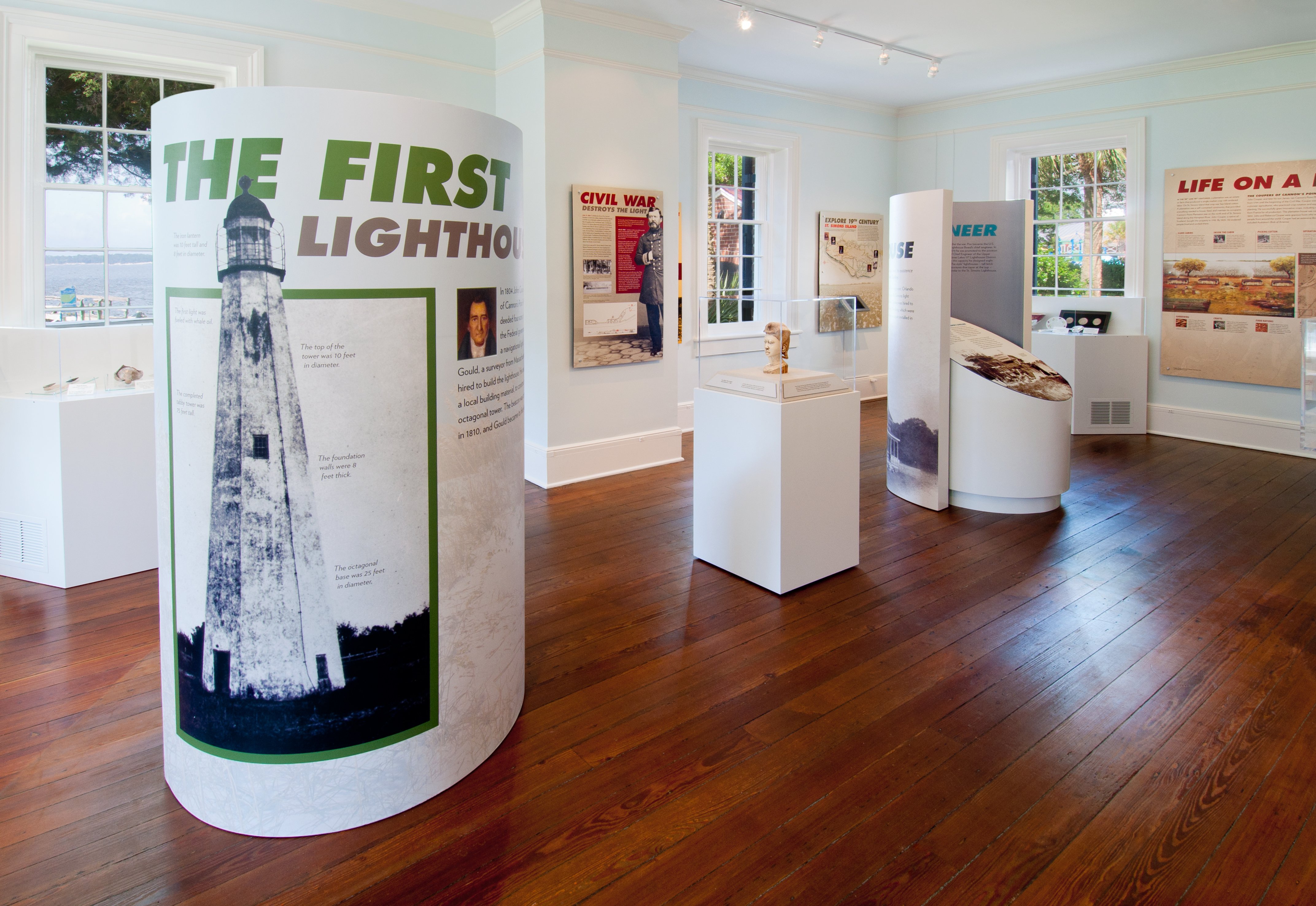 Explore the St. Simons Lighthouse Museum in the Keeper's Dwelling and discover the fascinating history of Coastal Georgia through colorful exhibits of rare artifacts, historical photographs, and interactives designed for the whole family. The development of lighthouse technology is also traced.
Visit the period rooms on the second floor of the Dwelling and imagine yourself back in the year 1907, when the lighthouse keeper and his family lived and worked here before electricity and indoor plumbing.
Our hours, directions, and contact information.
Learn more about the history of the St. Simons Lighthouse.