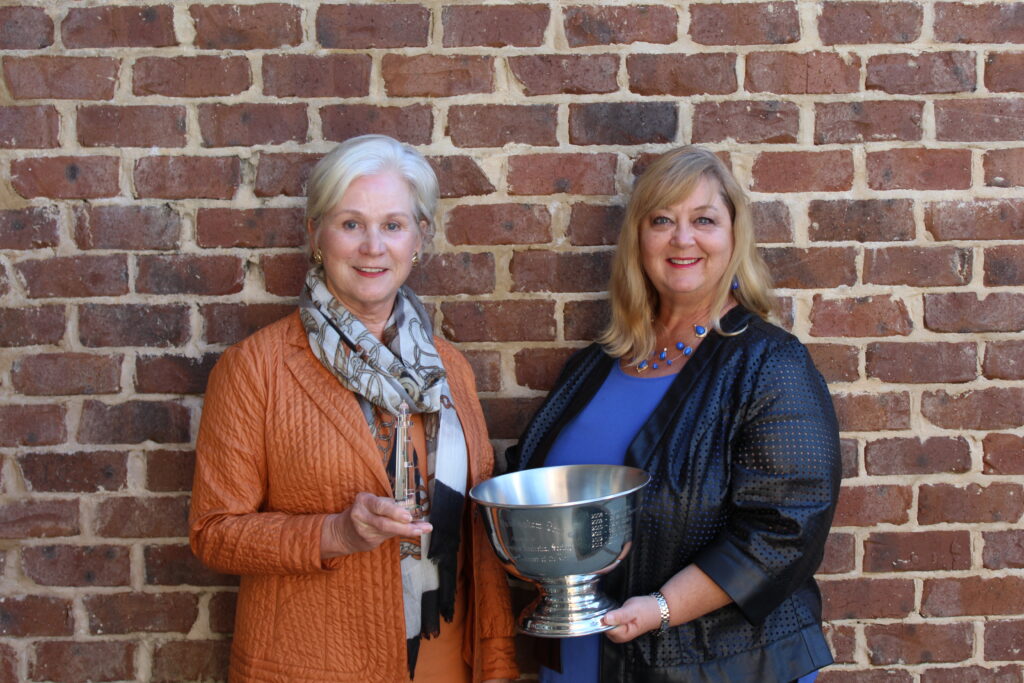 Anne Stembler (left), recipient of the 2016 Rodriguez Service Award, and Robin White, recipient of the 2016 Cunningham Bowl.
Annual Meeting Award Recipients
Cunningham Bowl
Since 1978, the Cunningham Bowl has been awarded to a volunteer who has performed exemplary service for the Society in the previous year. This year's recipient is Robin White. Robin has volunteered at the Society for over two years, and her primary role is as a docent in the museum. Her stories of St. Simons history and cheery greetings put a smile on everyone's face. She jumped whole-heartedly into volunteering on St. Simons, not just with us, but with other treasured institutions in the Golden Isles, such as the Jekyll Island Sea Turtle Center and the St. Simons Land Trust at Cannon's Point Preserve.
Rodriguez Service Award
Established in 2010, the Rodriguez Service Award honors acts of extraordinary stewardship and service by staff, Board members or individuals serving in an official capacity for the Society. This year's recipient, Anne Stembler, has served on the Board of Directors since 2010 and as President in 2013 and 2014. She provided outstanding leadership during the restoration of the Keeper's Dwelling and the opening of the new St. Simons Lighthouse Museum in May 2014. The project was accomplished on time and within budget and went on to win a Georgia Trust Award for Historic Preservation in 2015. Under her leadership, the Society's Keeper of the Light membership program doubled in size and added two new levels, Patron and Benefactor. Anne's warmth, generosity, and thoughtful leadership will long be remembered and appreciated by our organization.
Honoring Our Volunteers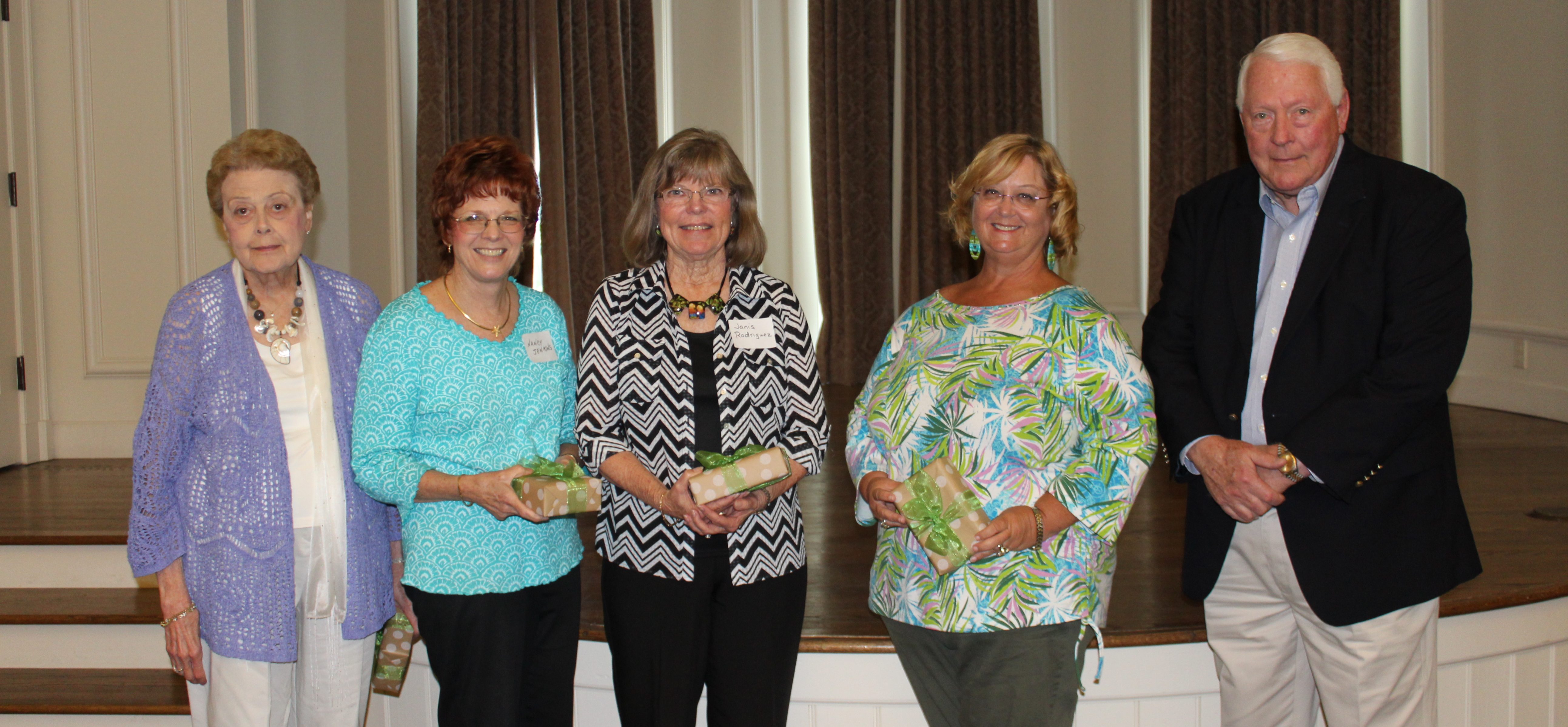 Pictured left to right: Anne Thigpen, Nancy Jenkins, Janis Rodriguez, Robin White, and Larry Bacon.
Coastal Georgia Historical Society honored over 50 Society volunteers at the annual Volunteer Appreciation Luncheon held on April 25, 2017. Special recognition was given to those who dedicated over 100 hours of volunteer service in 2016 (pictured above).
"We are thrilled to recognize the commitment of our volunteers who make so much of what we do possible," said Sandy Jensen, Education Director. "We appreciate them giving their time and talents to assist visitors and Society staff members."
The first volunteer appreciation luncheon was held on September 23, 1985, at the King and Prince Hotel.