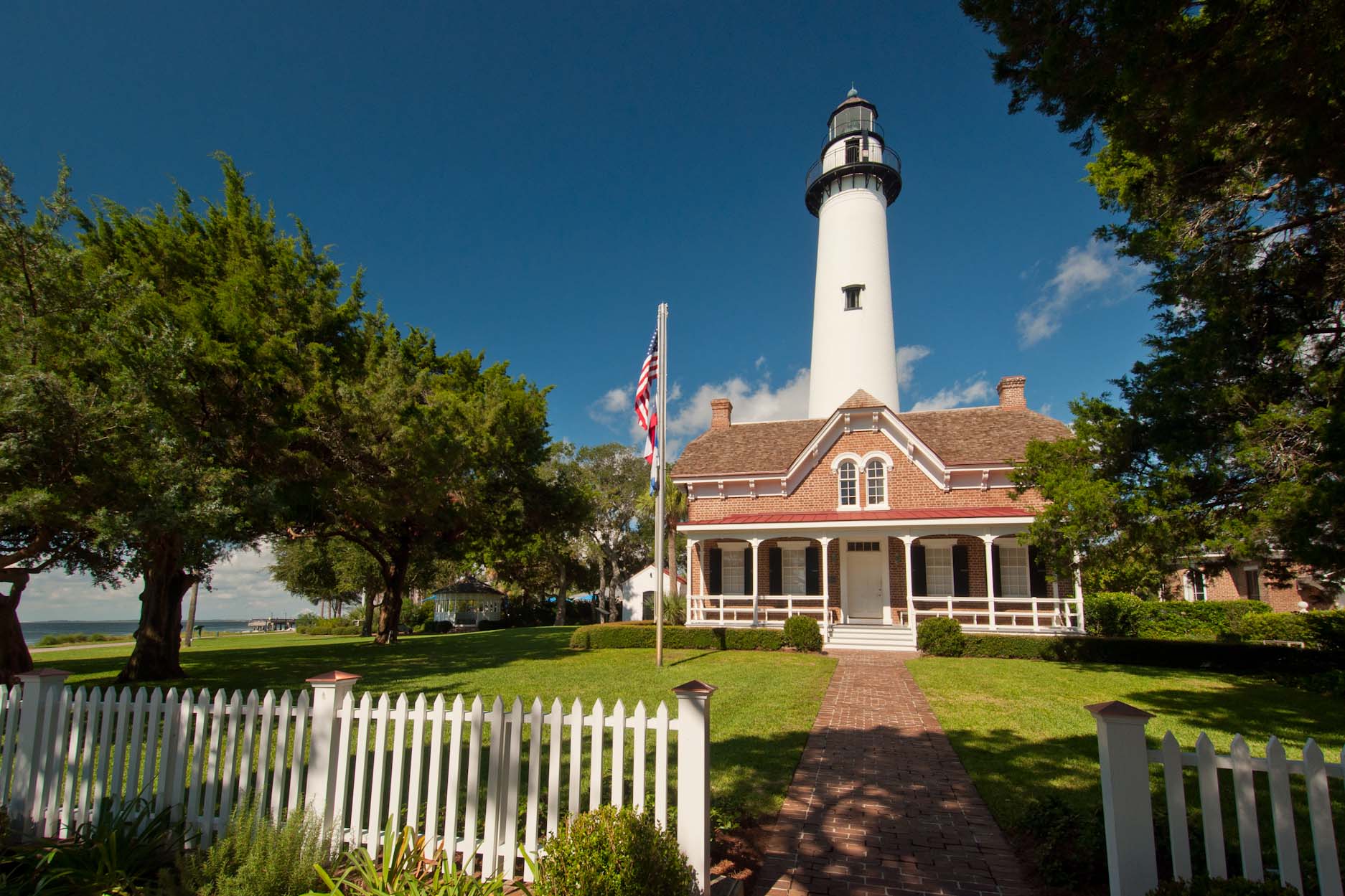 There are many ways to support the ongoing preservation, restoration, and educational efforts of the Coastal Georgia Historical Society.
Matching Gifts
Would you like to double or even triple the impact of your gift to the Society? Many companies offer matching gift programs to encourage their employees, retirees, and board members to contribute to charitable organizations. If you are eligible for a matching gift program, complete your portion of the company provided form and send the required information to Nina Witman at (912) 634-7096 or email [email protected].
Tribute Gifts 
Honor a friend or loved one with a special tribute gift to Coastal Georgia Historical Society. Your donation will have a lasting impact on our community and is tax deductible. A tribute gift is also a meaningful and philanthropic way to memorialize the life of someone close to you with a strong connection to St. Simons Island. To make a donation, visit the Donate page.
A commemorative brick is a way to memorialize a loss, express gratitude, and to celebrate birthdays, anniversaries, and accomplishments. Bricks are displayed in our courtyard on the Lighthouse grounds. Proceeds from the purchase of your personalized brick will help fund ongoing restoration and preservation efforts, and educational programming.  A receipt acknowledging your tax-deductible contribution will be provided when your order is processed.  To purchase a brick, fill out the form below.  Or if you prefer to print and fill out the memorial brick form, mail it to: PO Box 21136, St. Simons Island, Georgia 31522.
Gift of Stock
Did you know that the Society accepts gifts of appreciated stock? Please contact our Office Manager, Marsha Johnson, at (912) 634-7090 for account information and instructions for your brokerage firm to make an electronic transfer of stock certificates. Once you have requested the transfer, please contact her so that we can properly identify and acknowledge the gift.
AmazonSmile
Did you know that Amazon will donate 0.5% of your eligible purchases to the Coastal Georgia Historical Society if you shop through their AmazonSmile website? Smile.amazon.com offers the same products as Amazon.com and is a simple and automatic way for you to support the Society every time you shop, at no cost to you. Please consider adding Coastal Georgia Historical Society to your AmazonSmile account!
Planned Giving
The mission of the Society is to present and interpret the history and culture of Coastal Georgia and to preserve our treasured past for future generations. Please consider including the Society, a tax-exempt public charity, as a part of your estate plan. Or, you may want to play a part in maintaining and preserving the iconic St. Simons Lighthouse by making a bequest to the St. Simons Lighthouse Endowment Fund. For information on planning and gift options, please contact Nina Witman at (912) 634-7096 or email [email protected].