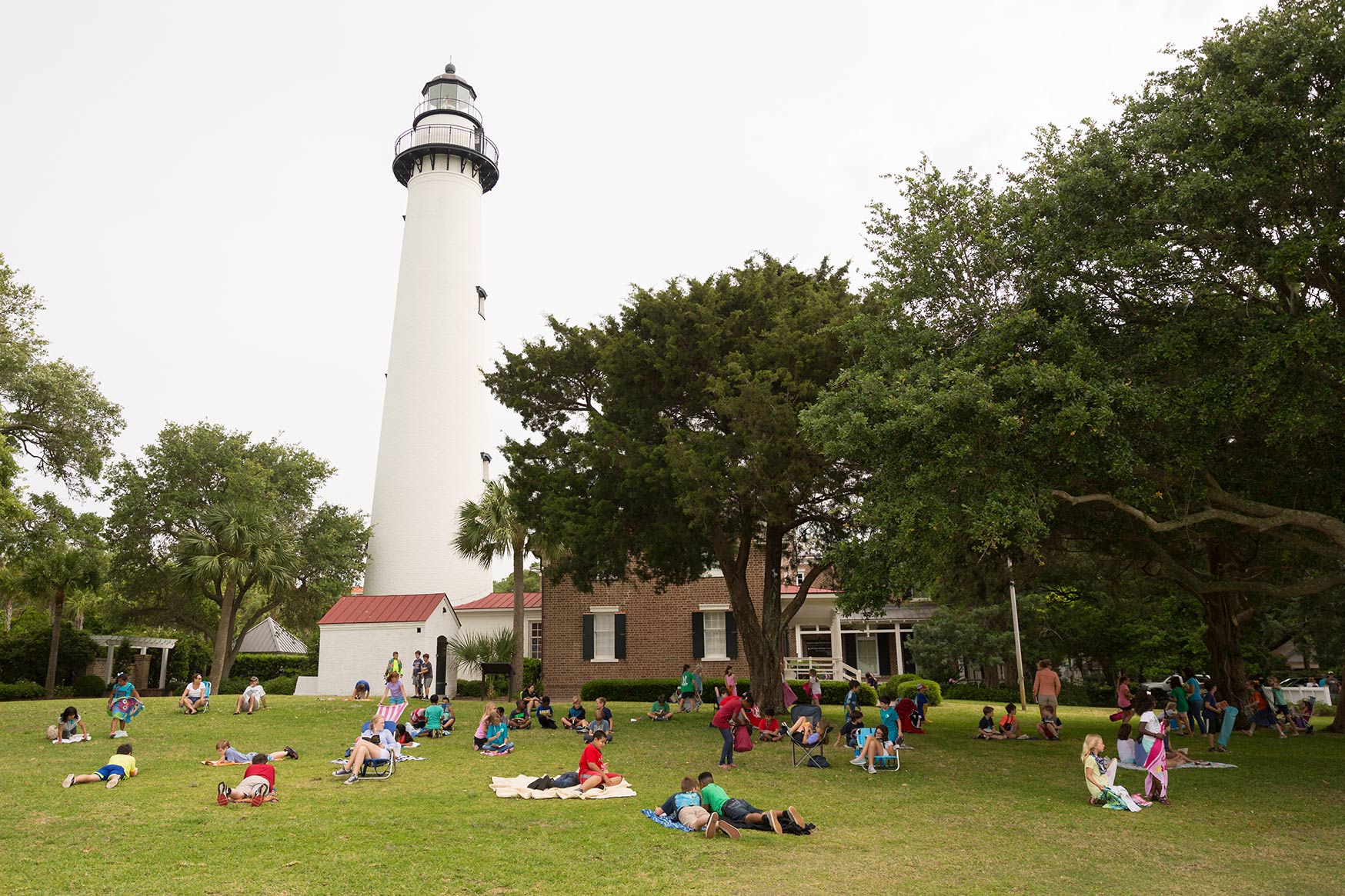 Although we love our historic buildings, we also love to venture out into the community to share some of our history! The programs below represent only a small number of the outreach programs we've presented in the past. If you're interested in working with us to design an outreach program, contact the Society's Education Director, Sandy Jensen, at [email protected] or (912) 634-7093 with your idea and we'll see how creative we can get!
Heritage Day at Oglethorpe Elementary
Every year, volunteers from the Society spend the day at Oglethorpe Point Elementary teaching the students about the importance of the St. Simons Lighthouse to the history of the island and what it was like to be a lighthouse keeper. The focus of the day is to allow students an opportunity to learn about their heritage and their relationship to the area. The program reaches students in kindergarten through 5th grade.
Summer Programs with the Boys & Girls Club of St. Simons
The Society worked with our local Boys & Girls Club to put on a summer camp teaching 4th and 5th graders about the heritage of the Golden Isles. Last year's theme was "history from the ground up" and included a day spent at the Lighthouse Museum acting like keepers, a trip to the beach with a marine biologist, and two days spent as amateur archaeologists digging up actual artifacts and analyzing them in our archaeology lab.