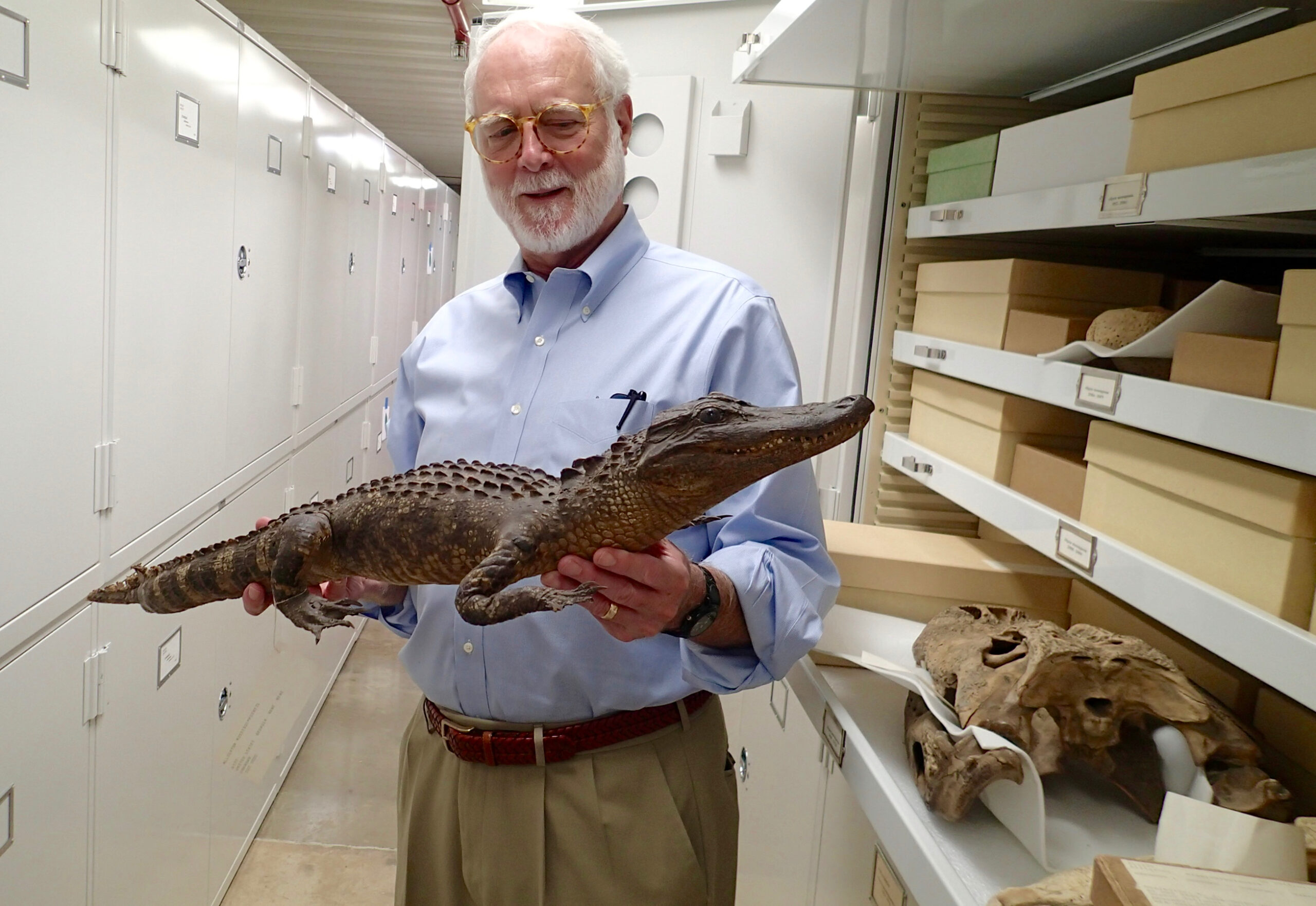 Things New & Strange: A Southerner's Journey through the Smithsonian Collections
Event Navigation
In 2008, G. Wayne Clough became the first native of the South to serve as Secretary of the Smithsonian Institution. While there, Dr. Clough undertook a search of the Institution's vast collections to find cultural artifacts from South Georgia, specifically the town of Douglas where he spent most of his childhood. After retiring in 2014, he continued his investigations and wrote a book about the results. In Things New and Strange: A Southerner's Journey Through the Smithsonian Collections, Clough interweaves descriptions of his discoveries with southern history and boyhood memories. Some of those discoveries relate to coastal history, including information about fossils found during the digging of the Brunswick Canal in the 1830s, documentation of Gullah Geechee dialect and songs during the early 20th century, and even the specimen of a raccoon from St. Simons Island.
On Thursday, November 12 at 6 p.m., Dr. Clough will present a virtual program on the personal quest described. He will show us how a search through the Smithsonian's vast resources and collections helped him better understand the region he once called home.
During his tenure at the Smithsonian, Dr. Clough launched a project to digitize the institution's collections to promote public access and education. He oversaw the funding and development of the National Museum of African American History and Culture, as well as renovations of seven other museums. From 1994-2008, Dr. Clough was president of Georgia Institute of Technology. Earlier this year, he was named Georgia Author of the Year in History by the Georgia Writers Association.
This program is free and open to the public. Registration is required by visiting Eventbrite. After registering, you will receive a link to the Zoom lecture.
This lecture is graciously sponsored by Raymond James.

Related Events