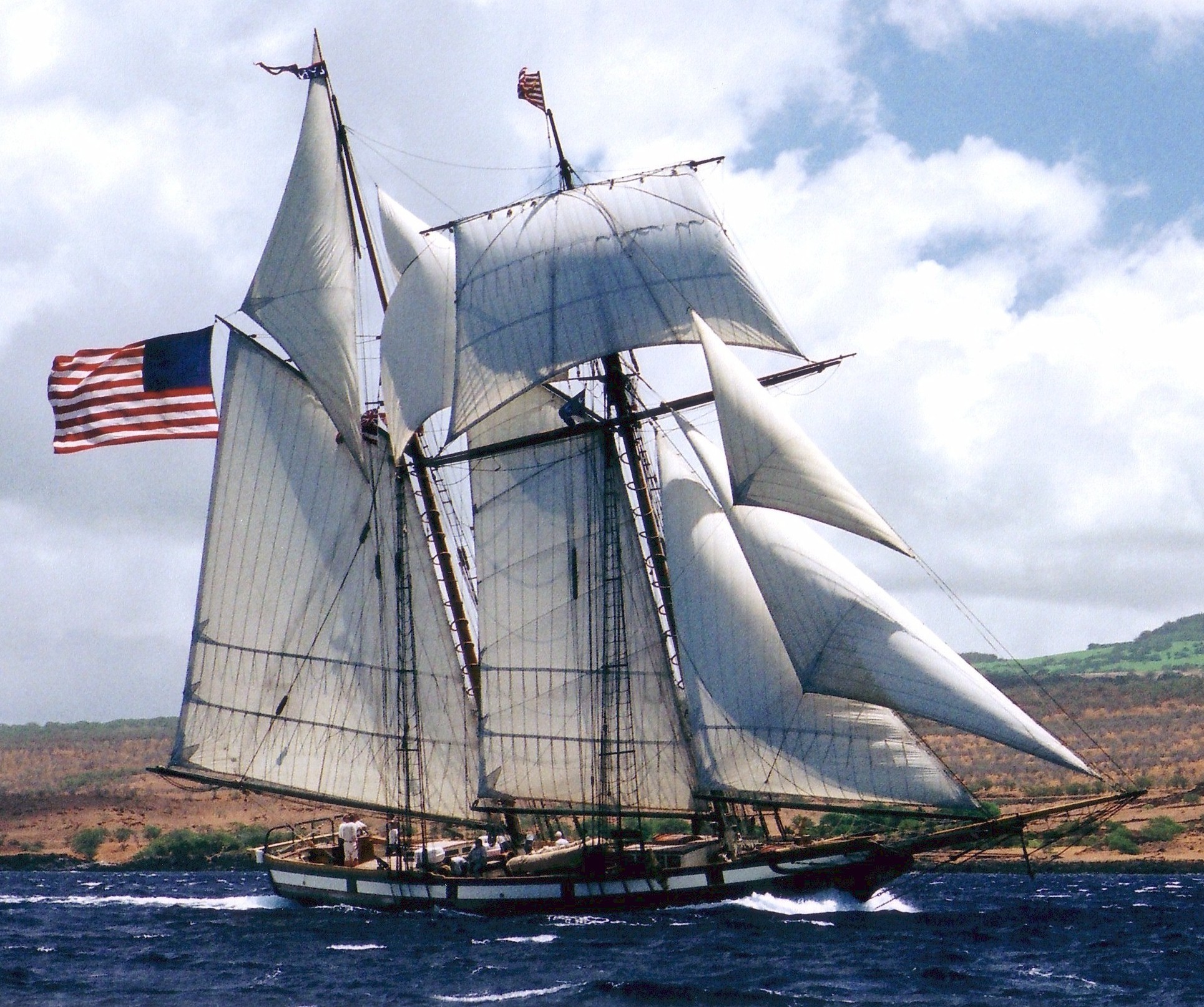 Spring Membership Meeting
Event Navigation
This April, the Tall Ship Lynx once again returns to the waters of Glynn County! And this time, some of her crew will make a presentation at the Coastal Georgia Historical Society. On Thursday, April 25, Captain Don Peacock and Troubadour Bill Schustik of the Tall Ship Lynx will present "History and Music of the War of 1812 and the Heroic Age" as the Society's Spring Membership Meeting. This program will explore the War of 1812 and the Battle of Nantucket with the music of the era woven throughout. Information about the local impact of the war will also be included.
The Tall Ship Lynx hails from Nantucket and is a non-partisan, educational organization, dedicated to hands-on educational programs that teach the history of America's struggle to preserve its independence. The ship is an interpretation of an actual square topsail schooner named Lynx built by Thomas Kemp in 1812 in Fell's Point, Maryland. She was among the first ships to defend American freedom by evading the British naval fleet then blockading American ports and serving in important privateering efforts. The program on April 25 will describe the dangers of running the blockade, which led to the capture of Lynx after less than a year of service.
The membership meeting will be held at the A.W. Jones Heritage Center on Thursday, April 25 at 6 p.m. Members attend free of charge and the cost for non-members is $10. Registration is required.
The Tall Ship Lynx is appearing in the Golden Isles to further Maritime education and awareness. For those interested in touring the ship, the Lynx will offer free dockside tours at both the St. Simons Pier and Brunswick Landing Marina. The ship's crew will also offer ticketed daily public afternoon and evening sails. Please visit the Lynx's Facebook page or website, tallshiplynx.org, for information on ticket availability and pricing.
Related Events