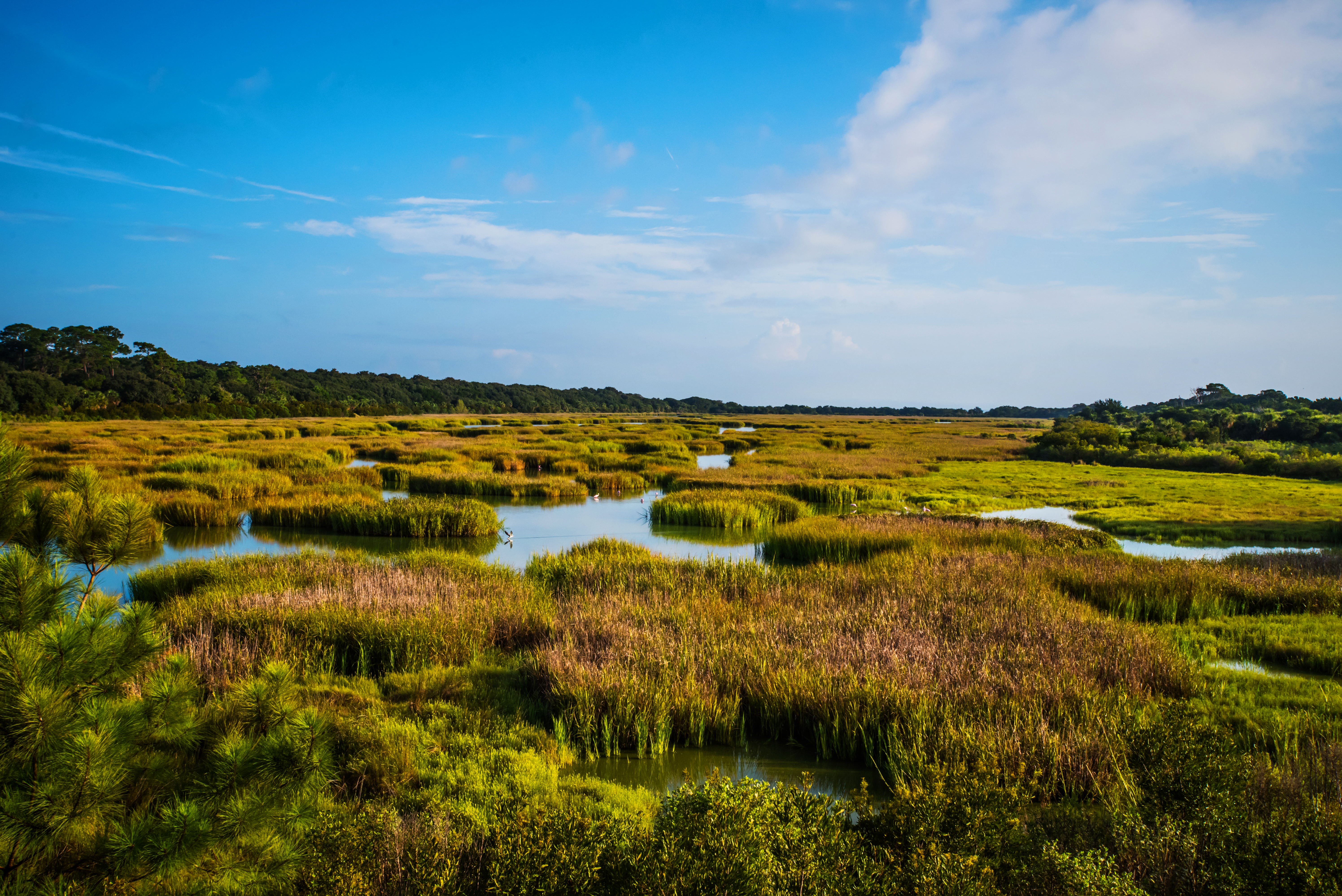 Little St. Simons Field Trip
Event Navigation
Two field trips to Little St. Simons will be offered. Dr. Singleton will accompany the group on Thursday, March 21. A second trip is scheduled for Tuesday, April 9, and will also be led by an expert. Each trip will include a visit to the maritime forest on the north end of the island and to the site known as Quash's House, which was examined by archaeologists in the 1990s. Quash was an enslaved worker who lived on Little St. Simons when Fanny Kemble visited the island in 1839. Following lunch, the day will conclude with a trip to the beach, accompanied by a Little St. Simons naturalist.
Please be advised that the tour will include at least one mile of walking on unpaved roads and pathways. We will use Little St. Simons vehicles for transportation, which have open-air seating on benches in the back of a pick-up truck. We recommend that you consult the weather forecast and dress comfortably for being outdoors. A long sleeve shirt, pants, and comfortable shoes are suggested. Items you may want to bring include a hat, sunglasses, and camera. If you have any dietary restrictions, please let us know upon making a reservation.
Each tour will be from 10:15 a.m. – 4 p.m. and departs from Hampton River Marina, 1000 Hampton River Club Marina Drive.
Related Events