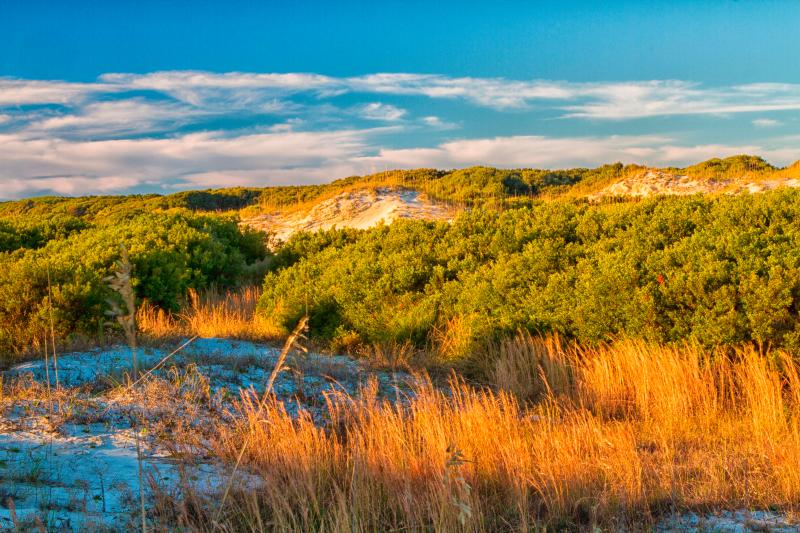 Journeys: Cumberland Island Lecture
Event Navigation
Our exploration of Georgia's barrier islands continues in 2018 with the southernmost island in the chain,
Cumberland Island. The largest of Georgia's islands, Cumberland has been home to Native Americans,
missionaries, enslaved African Americans, and wealthy industrialists. As in the past, an educational program will
be combined with an expert-led field trip.
On Thursday, March 29, Lary Dilsaver, Ph.D., will present a program on the complex and fascinating process
of converting a privately-owned refuge into a national seashore, based on his book Cumberland Island National
Seashore: A History of Conservation Conflict. Professor Emeritus of Historical Geography at the University of
South Alabama, Dr. Dilsaver is a thirty-year researcher for the National Park Service and has written more than
forty articles and book chapters on national parks and historic landscapes. He has authored or edited six books,
including Preserving the Desert: A History of Joshua Tree National Park and Challenge of the Big Trees: A
Resource History of Sequoia and Kings Canyon National Parks.
A field trip to Cumberland Island will be scheduled in April and will include a guided tour of Plum Orchard,
the 1898 Georgian Revival mansion built by Lucy Carnegie for her son, George and his wife, Margaret Thaw.
Due to the effects of Hurricane Irma, the details of the trip have not been confirmed. An update will be posted
on the Society's website and an email will be sent to members by mid-January.
Related Events