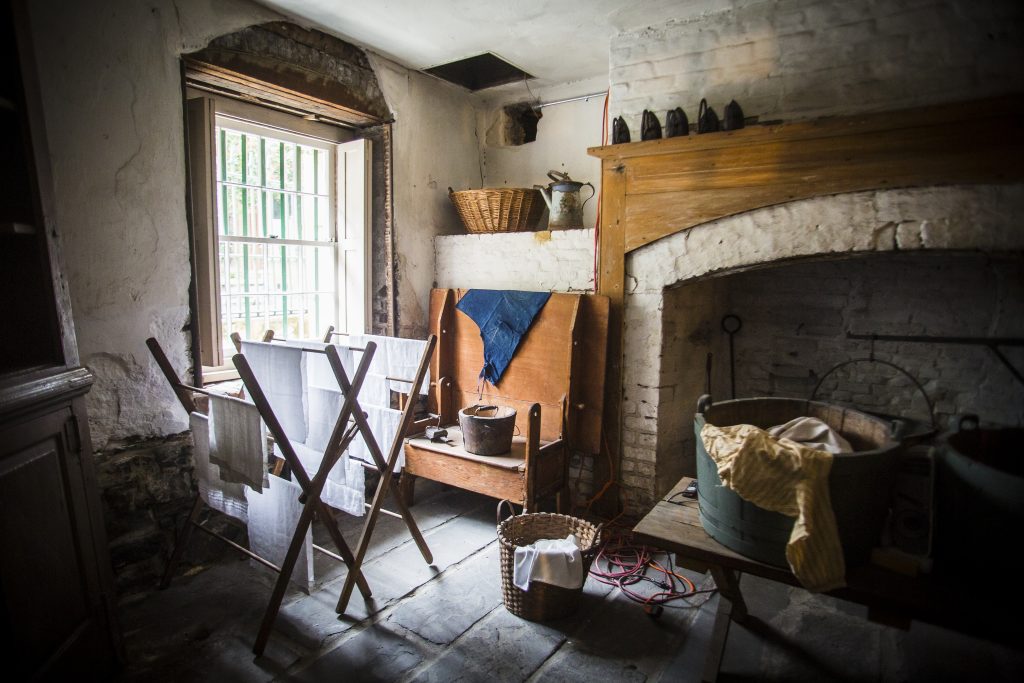 Exploring African American History
On Tuesday, February 25, Coastal Georgia Historical Society will lead a specialty members' tour of two Savannah-area sites that reveal the rich and varied tapestry of black history on our coast. The morning will begin with a tour of the newly reinterpreted Owens-Thomas House & Slave Quarters, part of the Telfair Museums. In November 2018, Telfair Museums concluded work on its award-winning "Slavery and Freedom in Savannah" project, which transformed the Owens-Thomas House & Slave Quarters' working cellar, carriage house, and slave quarters with new exhibits and narratives.
Built as a Regency style mansion in 1819, the Owens-Thomas House & Slave Quarters interprets the complicated relationships between the most and least powerful people in early 19th century Savannah. During a guided tour, visitors will explore exquisitely-furnished period rooms, interactive exhibits for all ages, and redefined historic spaces, all while learning about the people, both free and enslaved, who lived and worked on the site 200 years ago. Shannon Browning-Mullis, Curator of History & Decorative Arts, will also be on hand to display and discuss an African American artifact from St. Simons within the Telfair's collection: the Maurice Cup, a silver tankard presented to Maurice, the enslaved head driver on one of Pierce Butler's most productive cotton plantations, for his service during the hurricane of 1804. Famed Savannah restaurant, The Grey, will be hosting a private lunch just for our group! Occupying a restored 1938 art deco Greyhound Bus Terminal, the Grey features Chef Mashama Bailey's personal take on Port City Southern food.
The tour will continue in the afternoon with a visit to the Pin Point Heritage Museum, located in the old A.S. Varn & Son Oyster and Crab Factory. The Museum is one of the region's best sites to encounter the unique creole culture of the lowcountry, Gullah/Geechee, first hand. For nearly 100 years, the community of Pin Point was quietly isolated on the banks of the Moon River just south of Savannah. Now, you can explore the refurbished museum complex and experience multimedia presentations, exciting exhibits and unparalleled views of the marsh! During the tour, participants will learn about Pin Point's history, its intimate relationship with the natural environment, and the challenges to retain the values and traditions of the community.
The Tour will depart from the A.W. Jones Heritage Center at 7 a.m. on Tuesday, February 25, and return at approximately 6 p.m. The cost of the tour is $135 per person and includes guided tours of both museums, lunch, and transportation to, from, and within the city of Savannah. Once purchased, tickets are non-refundable, though they may be transferred to another Society Member. Absolutely no cancellations.
The Society is now using Eventbrite for event registration. To sign up for the trip to Savannah, please use this link:
https://www.eventbrite.com/e/exploring-african-american-history-in-savannah-tickets-86513232407