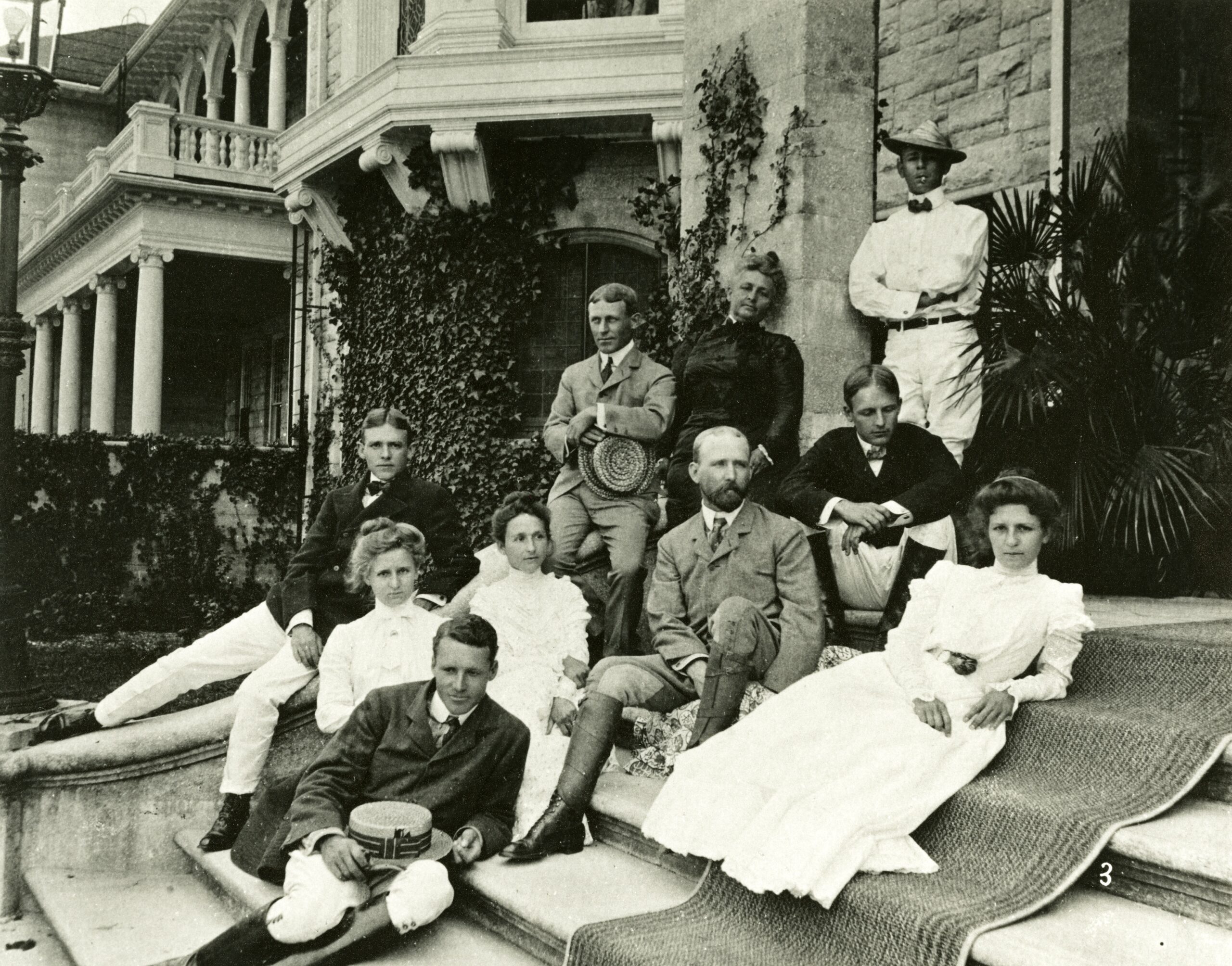 Cumberland Island Field Trip
Cumberland Field Trip: Stafford House and the Chimneys
Coastal Georgia Historical Society is excited to present a field trip that will offer a rare glimpse into life on Cumberland Island, from the plantation period through present day.
Cumberland Island has been home to Native Americans, Revolutionary war notables, enslaved African Americans, and – of course – the Carnegie family. On Thursday, November 10, Society members are invited to travel to Georgia's largest barrier island for a special visit to the Carnegie family's Stafford House and Chimneys site, which are still privately held.
The morning will begin with a visit to the Chimneys, where an extensive project by the National Park Service is underway to restore some of the chimneys, in partnership with the Carnegie family. Robert Stafford established Stafford cotton plantation in the middle of Cumberland Island during the early 19th century. The remains of the enslaved people's dwellings are now referred to as the Chimneys.
These brick chimneys are the architectural reminder of what life was like for enslaved African Americans working on Cumberland during this time. NPS staff will discuss the history of the dwellings and the work to stabilize and preserve the remnants.
After a morning at the Chimneys, tour participants will head to Stafford House for a catered lunch. Built by William Coleman Carnegie, the house with its surrounding property is held under a life estate by a Carnegie descendant who has graciously allowed access for our group. The Carnegies purchased the property from the descendants of Robert Stafford. When the original Stafford House burned in 1901, William rebuilt a home on the same site and retained the Stafford name.
The afternoon will include a trip to the picturesque ruins of Thomas and Lucy Carnegie's winter home, Dungeness, as well as a visit to the Ice House Museum. Throughout the day, tour participants will hear from the expert guides from Cumberland's "Land and Legacies" Tour as they provide transportation among the island's sites.
This field trip to Cumberland is scheduled for November 10, from 7:30 a.m. to 5 p.m. It will include all transportation to and from the Heritage Center and around Cumberland Island via private motorcoach, charter boat, and vans. This tour will operate rain or shine. The cost is $275 for Society members. No refunds, although tickets may be transferred to another member.
This event is sold out!