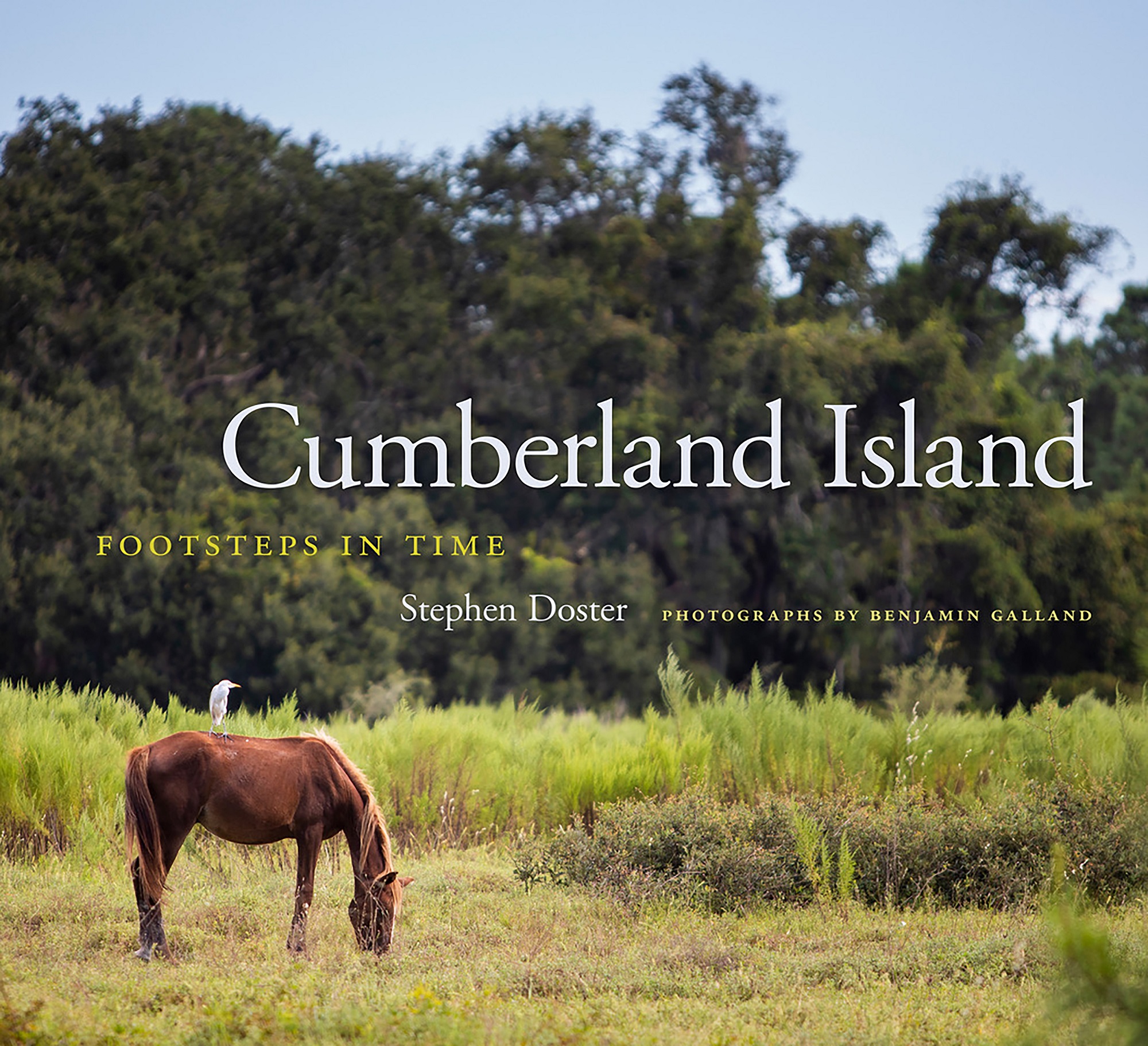 Cumberland Island: Footsteps in Time
On Thursday, October 29, at 6 p.m. the Society will host a virtual lecture by author and editor Stephen Doster on his new book Cumberland Island: Footsteps in Time, published earlier this year by the University of Georgia Press. Richly illustrated with images by local photographer Ben Galland, the book offers a comprehensive history of Cumberland from native occupation to the present.
As he does in the book, Doster will take lecture attendees on a chronological journey through the history of the island, outlining the key events and influential inhabitants that have left their mark on Georgia's southernmost barrier island. This includes occupants as diverse as French and Spanish explorers, Catharine Greene Miller, the Thomas M. Carnegie family, and Cumberland's famous wild horses.
Born in Kingston, England, Doster spent his childhood on St. Simons Island and has long been fascinated with coastal history. His book Voices from St. Simons captures 20th century life on the island through the diverse personal stories he gathered from longtime residents. He also produced an historical video Saint Simons 360. Doster now resides in Nashville, Tennessee.
The lecture will be preceded by a slideshow of Ben Galland's images, which illustrate the island's natural beauty and historic sites. Galland was photographer for the three previous UGA Press books on our barrier islands – Jingle Davis's Island Time: An Illustrated History of St. Simons Island, Georgia and Island Passages: An Illustrated History of Jekyll Island, Georgia as well as Buddy Sullivan's Sapelo: People and Place on a Georgia Sea Island.
This program is free and open to the public. Registration is required by visiting Eventbrite. After registering, you will receive a link to the Zoom lecture.
This lecture is graciously sponsored by Raymond James.

Related Events