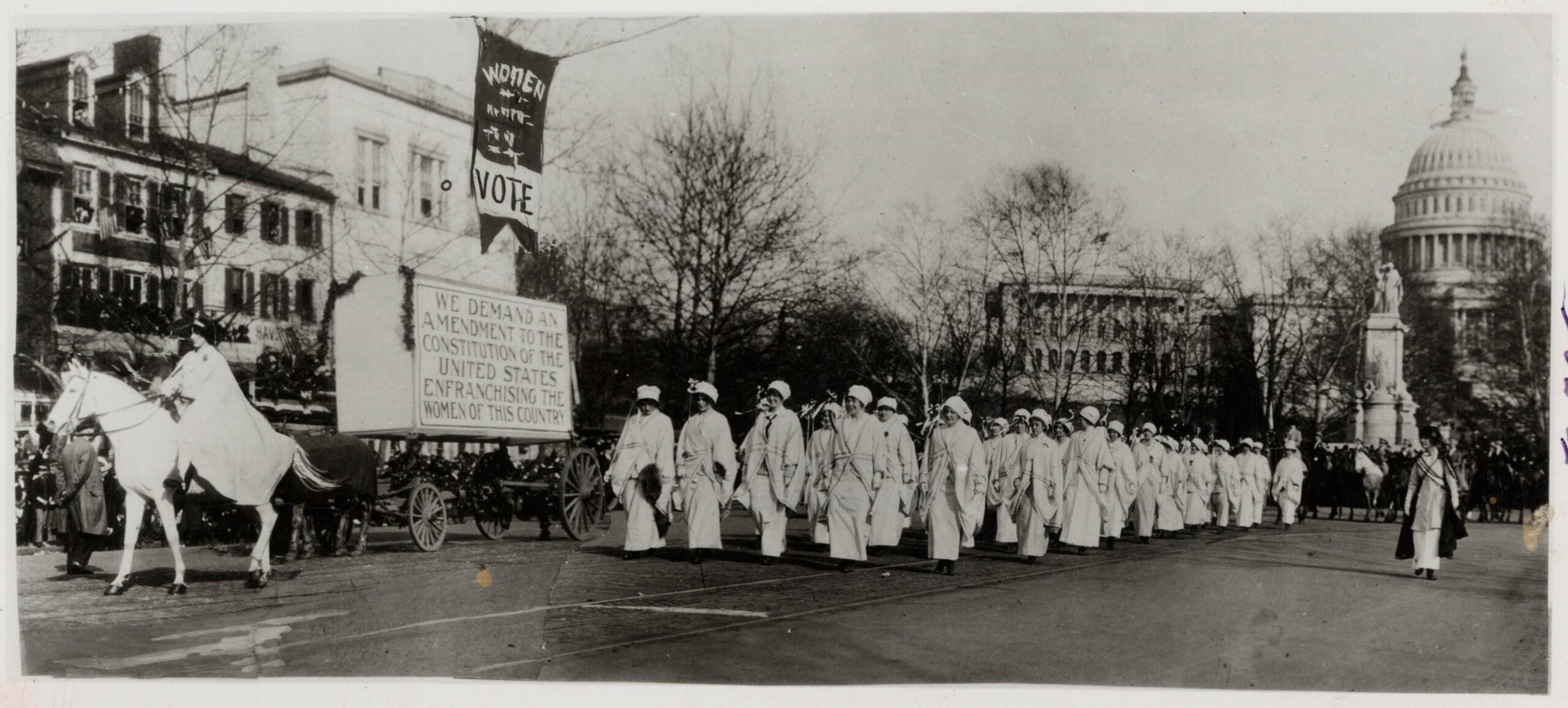 Celebrating Women's Suffrage
Event Navigation
Celebrating Women's Suffrage:  Pop-up Display and Talks on Suffragists in Georgia 
In honor of the 100th anniversary of 19th Amendment ratification, the Society will present a pop-up display and a program on women's suffrage.  The display entitled "Rightfully Hers" will be on view at the Heritage Center starting mid-August. Provided by the National Archives in partnership with the Women's Suffrage Centennial Commission, it traces the history of the movement to expand voting rights to millions of women, including African Americans.
On Wednesday, August 26, in celebration of Women's Equality Day, Society staff will present a short program in the Heritage Center Event Hall, highlighting prominent suffragists who were active in Georgia as early as the 1890s. Join us to learn about Helen Augusta Howard of Columbus, Georgia, who brought Susan B. Anthony to our state for the annual conference of the National American Woman Suffrage Association in 1895. Hear the fascinating story of Adella Hunt Logan, a graduate of Atlanta University, who taught at Tuskegee Institute and fought for the rights of African American women. The program will be presented at 11 a.m. and 3 p.m.  To enable social distancing, attendance will be limited to 20, and masks will be required. After the program, the display will be available for viewing.
To register for the program, please see this link.