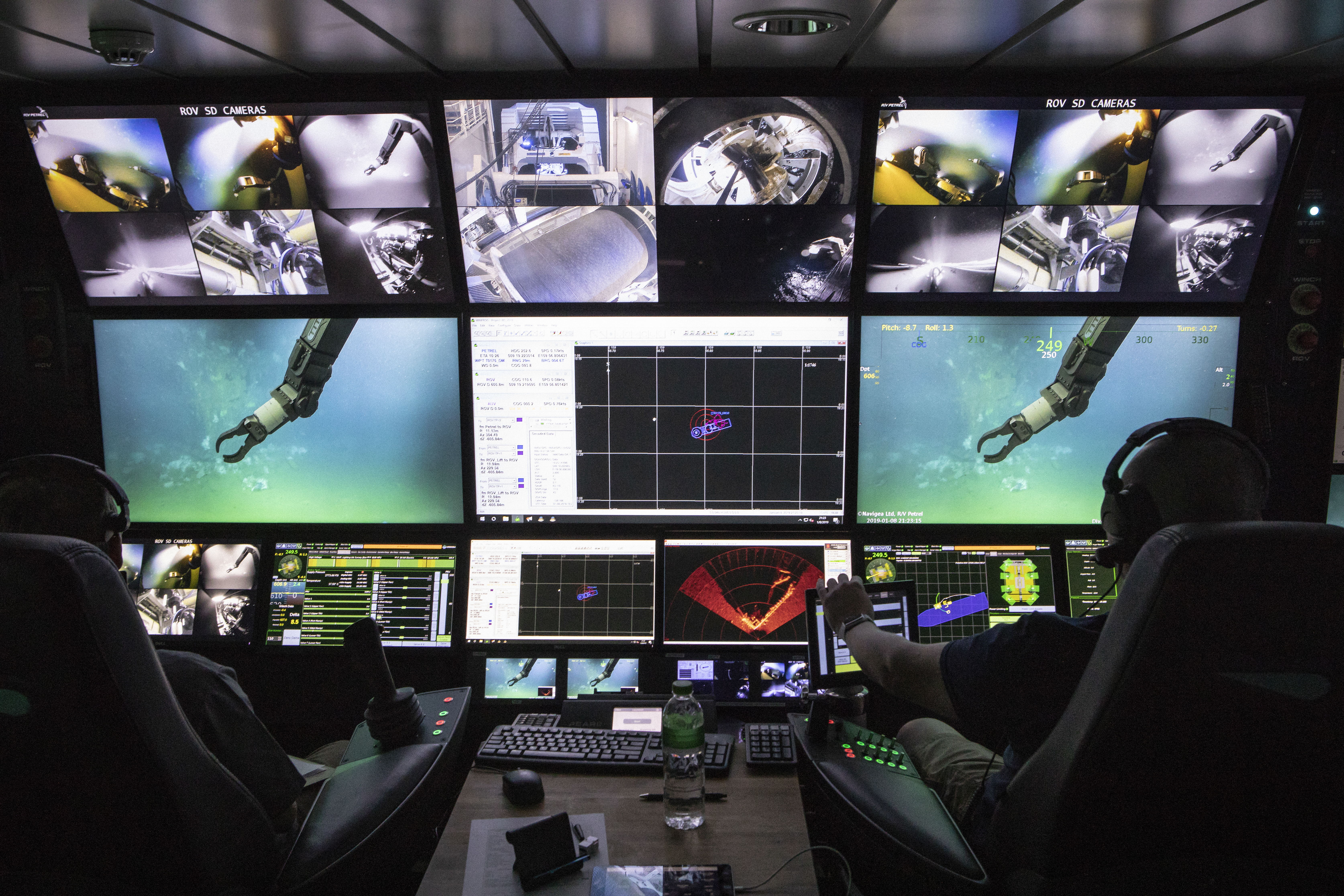 Annual Meeting
To commemorate the 75th anniversary of the end of World War II, award-winning British journalist Ed Caesar will present "The Epic Hunt for a Lost World War II Aircraft Carrier" on Sunday, January 19, 2020 at 3 p.m. at The Cloister. 
On September 15, 1942 in the South Pacific, three Japanese torpedoes slammed into the US aircraft carrier Wasp, setting off a series of explosions, followed by uncontrollable fires. Thirty-five minutes after impact, Captain Forest P. Sherman gave the order to abandon ship. The irreparably damaged ship drifted until nightfall, when the destroyer USS Lansdowne was ordered to torpedo and sink the Wasp. Almost 200 sailors had perished.  Among the dead were young men from Atlanta, Dalton, and Tifton, Georgia. Among the survivors was fighter pilot David McCampbell, who later became the U.S. Navy's all-time leading ace.
Earlier this year, the Research Vessel Petrel located the Wasp, resting at a depth of 13,800 feet in the Coral Sea. British journalist Ed Caesar spent two weeks with the expedition and witnessed the discovery of the Wasp. Caesar will describe the fascinating hunt for the carrier at our annual meeting on Sunday, January 19 at The Cloister, when he presents "The Epic Hunt for a Lost World War II Aircraft Carrier."  The Petrel was retrofitted by Microsoft co-founder Paul Allen in 2016 to search for historically significant wrecks located in deep waters and challenging conditions.
Caesar is highly acclaimed for his in-depth feature stories on a wide variety of topics, including Russian oligarchs, African civil wars, and Stonehenge.  He has contributed to The New Yorker, The New York Times Magazine, The Atlantic, and Smithsonian.  His award-winning book Two Hours: The Quest to Run the Impossible Marathon explores the history, science and psychology of professional marathon running.  Named the Foreign Press Association's Journalist of the Year in 2014, he has won nine journalism awards.
To register, please see visit this link to connect you to Eventbrite online registration:
https://www.eventbrite.com/e/annual-meeting-tickets-82210984267
Related Events